Check out more Issaquah Scenes

Issaquah Business Additions
Our newest Issaquah Life Additions!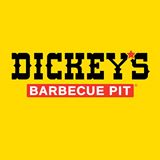 Add Your Business to Issaquah Life!


In Support of Issaquah Schools!
The importance of education in our community cannot be overstated. With state budget cuts in the news on a regular basis, schools are scrambling for more funds to ensure that vital programs remain intact. Here at Issaquah Life, we're dedicating half of all advertising dollars we receive directly to the Issaquah School District. This is an untested giving program that we hope will be a huge hit! Our mission is to be a great community web site that gives back in a BIG WAY to the community we promote! All paid advertisers will be highlighted in our Neighborhood MVP section, and recognized as promoters of "Experience Education Excellence!" in their communities.

Recommend a web site addition to this site!


If you didn't find what you were looking for, we'd love to add it! This could be in the form of a business, event, or other web site that residents will find useful in the future

.

To recommend an addition now,

click here. Once we have reviewed your submission we'll likely add it to our site.
Issaquah Life is a "Vertical Tree" (i.e. "web only") organization!

We won't chop any trees to bring you all that Issaquah has to offer!
Free Translation.com - This is a great learning tool submission we received. Great for anyone learning a foreign language, or even simply faux amazing your friends with your new found translation abilities!

Create a Job in Your Community!
Local Companies: Submit a Position to Issaquah Life FOR FREE!
"TOP DOG" PHOTO CONTEST!
And the Winner is.....Teddy!!


Ted has won his owner a $25 Caffe Ladro Gift card! The Baristas at Caffe Ladro also awarded a 2nd prize (2 FREE drinks) to Cooper!

Great contest everyone! View All Entries Here!

New Indoor Tennis Courts!

Check out the latest special offers from Gemini Fish Market!

The Sunset Ale House
Check out Issaquah's newest Alehouse!

The Flat Iron Grill
Located in the heart of Gilman Village. A quick visit to their happy yielded a mouth watering Clams and Chorizo, perfectly accompanied by an Immortal IPA (okay 2 Immortals) from Elysian Brewery!
Vote For Your Favorite! The Issaquah Life Choice Awards!

Cast Your Ballot Today!


Create a Legacy Challenge!

Create a Legacy For Your Non-Profit! We're dedicated to giving back in a big way to every community showcased through our dynamic network of community portal web sites. For information on how to add a new beneficiary to the current list of participating non-profits, click here. It's easy and it's FREE! It's Community Initiative 1.0 - Create a Legacy Challenge!


FALL INTERNSHIP!
ATTENTION IHS & COLLEGE STUDENTS! Click Here!

courtesy of Creekside Angling!



Coming Up! Weekly "Flybuy Flashes." Sign up now to receive upcoming "FlyBuy Flashes".


Your King County Sheriff?s Office operates an online search tool to keep community members aware of registered sex offenders.